Max Verstappen has the longest-known contract on the grid, with Lewis Hamilton yet to agree a new deal with Mercedes for after 2023; Lando Norris is contracted to McLaren until 2028 and Logan Sargeant has been given a year with Williams
Ahead of the 2023 Formula 1 season, we have taken a closer look at how long the drivers are set to have a seat on the grid….
End of 2023
Lewis Hamilton, Mercedes: Although the seven-time world champion's current deal expires at the end of the 2023 campaign, both driver and team have repeatedly expressed a desire to extend it. It is well known Hamilton would like to get that record-breaking eighth world championship and wants to stick around with Mercedes for a few years to come to make sure that dream is realised.
Alfa Romeo launch 'mean' new 2023 car | Valtteri Bottas: 'It's stunning'
F1 launches: The cars revealed so far and what's next
Alex Albon 'confused' over FIA politics ban
Sponsored link
Recommended by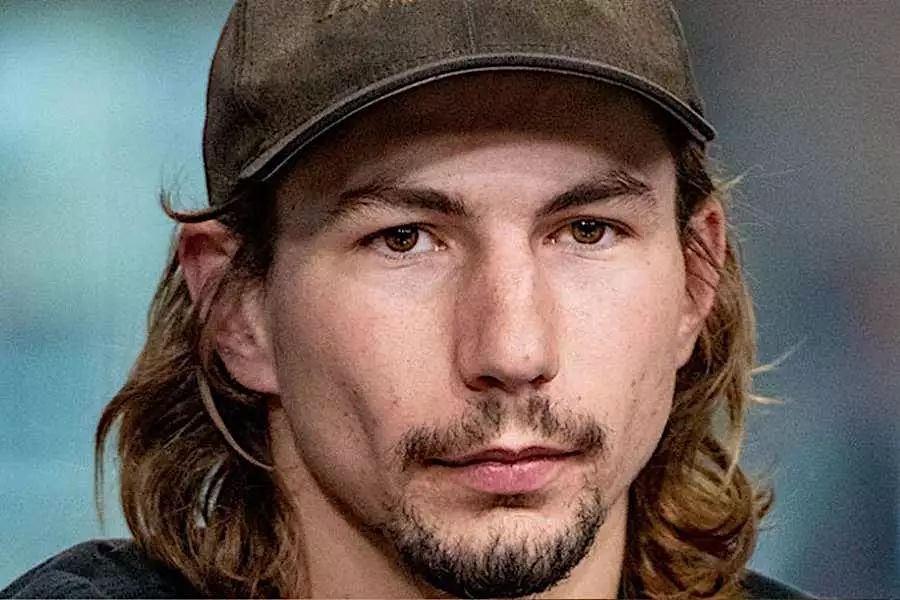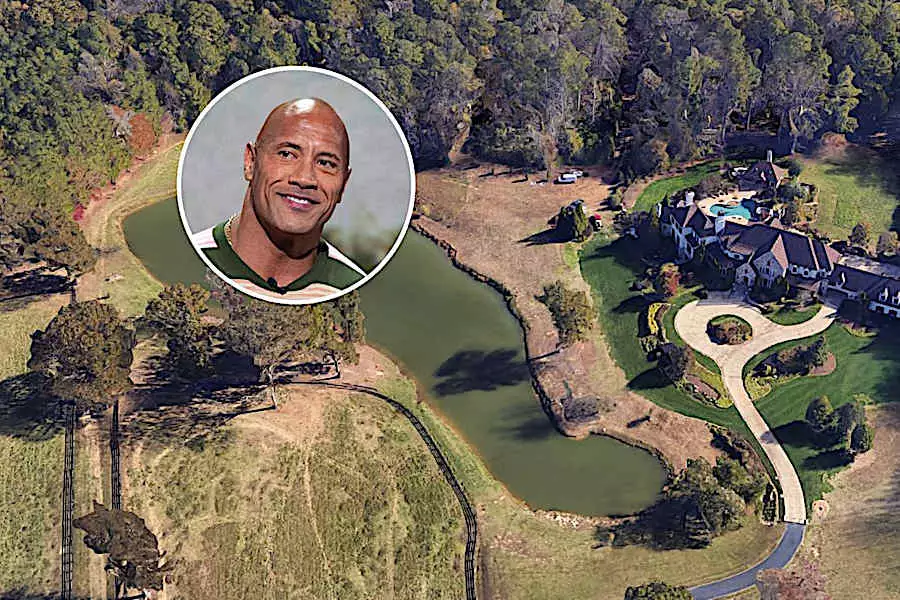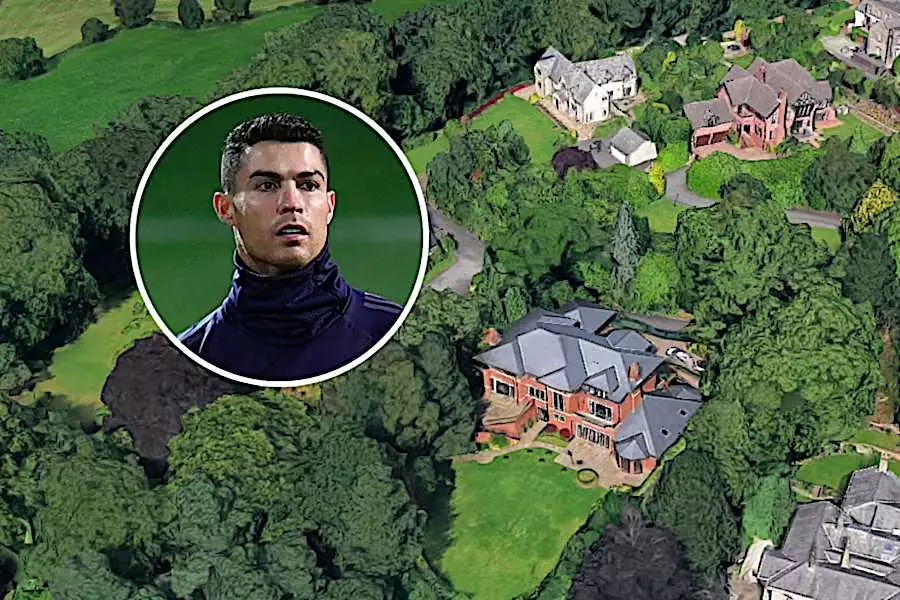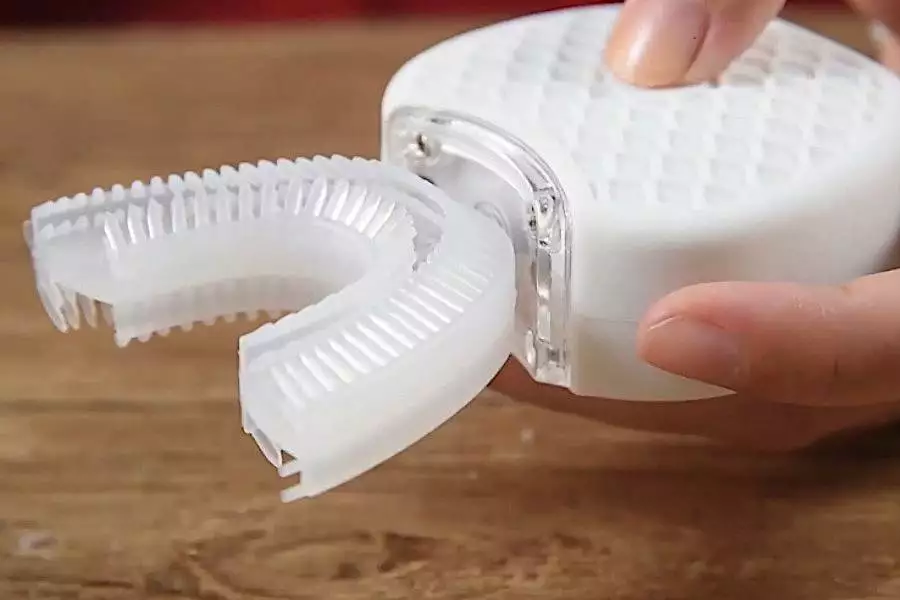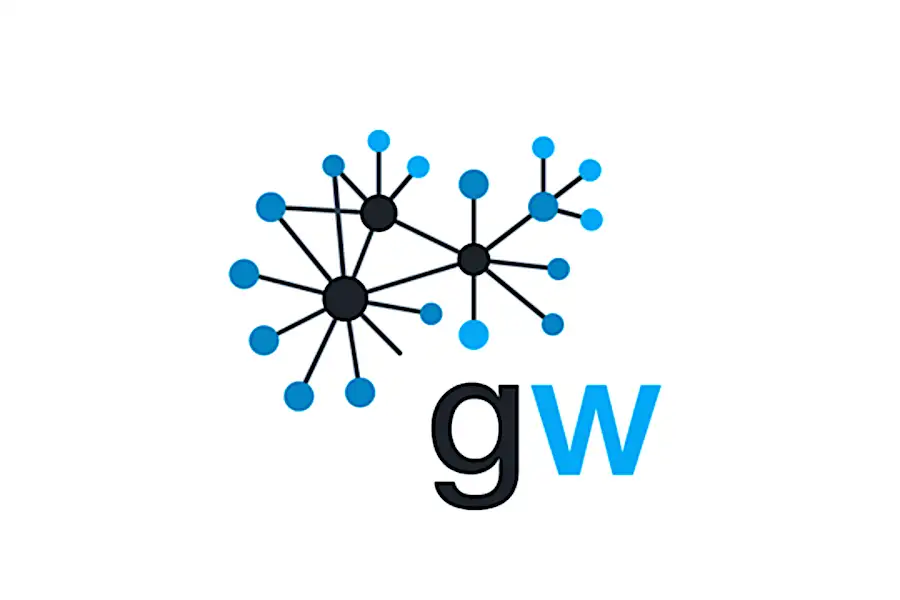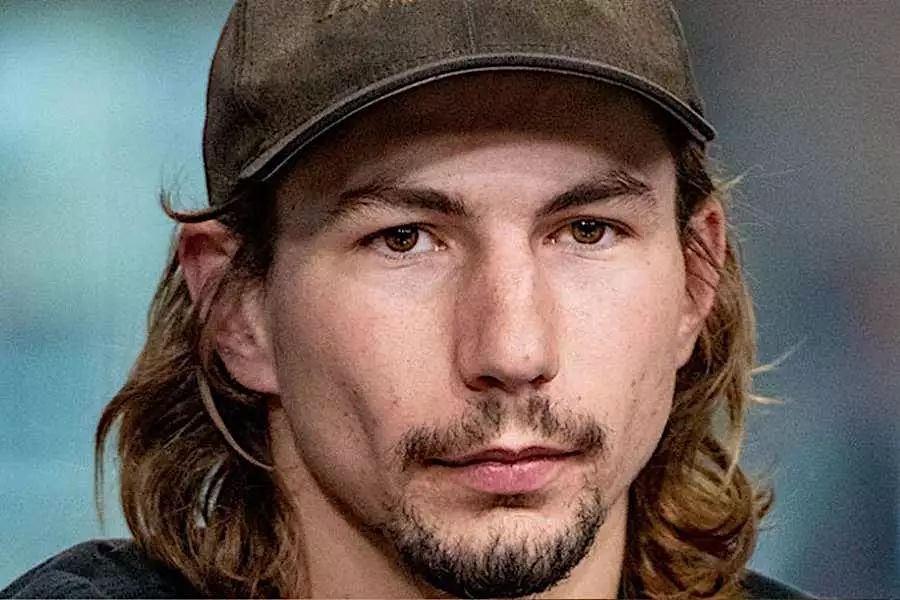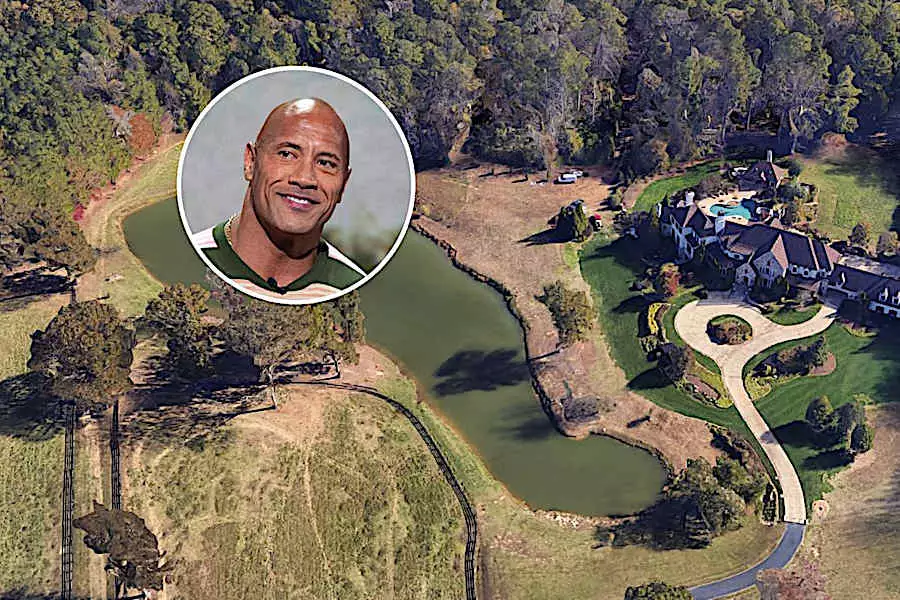 Dwayne 'The Rock' Johnson Buys Georgia Farm – The Home Was
Built For Mr. Johnson's Family
Mansion Global
Kevin Magnussen, Haas: Magnussen burst back into Formula 1 after Haas terminated their contract with Nikita Mazepin and he made his return count. Haas had a stand-out season in 2022, Magnussen securing their first pole ever, and another impressive season this year could set him in good stead for further contract talks.
---
FORMULA ONE SUN 30, 0:00
WINNER
Constructors Championship
Max stake varies. See bet slip for details.
Odds subject to fluctuation. Further T&Cs apply. 18+
Yuki Tsunoda, AlphaTauri: Tsunoda has been driving with AlphaTauri since 2021 and enters his third season on the hunt for another contract extension. It has been a Formula 1 career of ups and downs so far for Tsunoda and if he wants to return to the grid in 2024, it looks like he will need a big year.
Zhou Guanyu, Alfa Romeo: The Alfa Romeo driver had a pretty consistent season in 2022 and, after his rookie year, will be looking to step it up in 2023. His best finish came at the Canadian Grand Prix when he finished eighth and he will be hoping this season sees a lot more top-10 finishes.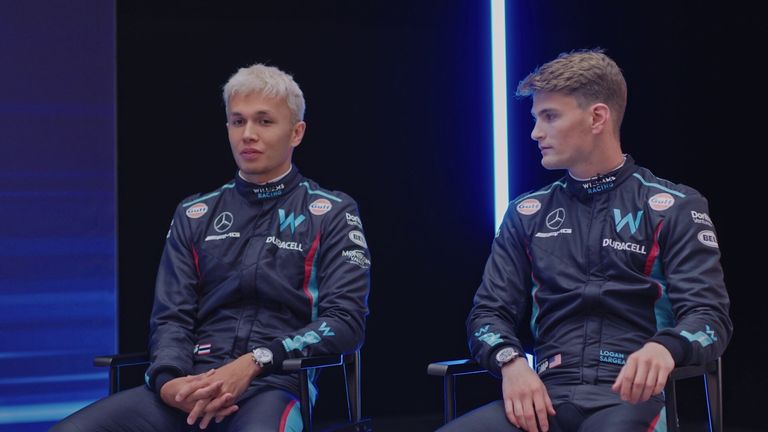 https://imasdk.googleapis.com/js/core/bridge3.555.1_en.html#goog_1511593781Play Video – Albon looking forward to second year | Sergeant: I'll bring mental toughness
Williams Racing drivers Alex Albon and Logan Sargeant hope to score points for the team this season
Alex Albon, Williams: Albon has had his fair share of trials and tribulations when it comes to securing a place on the F1 grid, but he has made his time count since becoming a leader at Williams. He is a consistent force for the British team and will have to be an experienced helping hand for new team-mate Logan Sargeant in 2023. Expect him to get a long-term deal at some stage.
Logan Sargeant, Williams: The new American on the grid! Williams have given a chance to their young driver in 2023 and Sargeant does not want to disappoint. He finished fourth in Formula 2 last year and will be hoping to also impress in his maiden year in F1.
End of 2024
Charles Leclerc, Ferrari: There is no bigger pressure than driving for Ferrari and Leclerc's start to 2022 was the first glimpse that he can rise to that challenge. With Fred Vasseur now at the helm, he will be hoping that over the next two seasons, he can continue to grow into a leading role at the Italian team and cement himself as their No 1 for years to come. It would be shocking if Ferrari were not working on this contract already.
Sergio Perez, Red Bull: Perez has been the consistent No 2 driver Red Bull desired since joining in 2021, although there is still pressure on his seat… maybe even externally with Daniel Ricciardo returning. With 11 podium finishes and two race wins last season, he will be looking to do all he can to challenge, and help, team-mate Max Verstappen and show he should remain.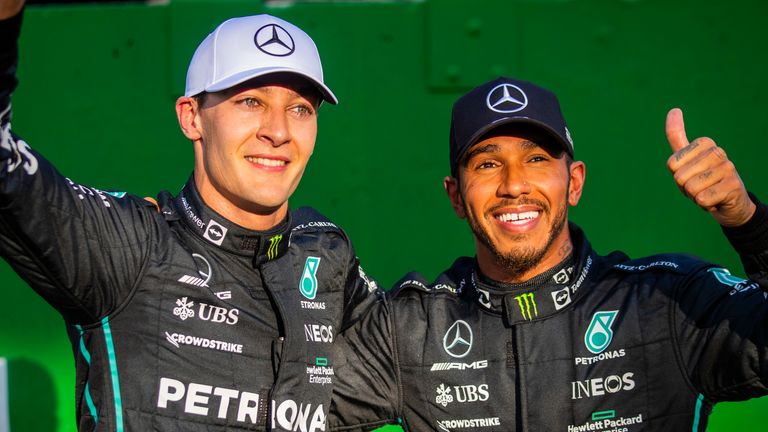 https://imasdk.googleapis.com/js/core/bridge3.555.1_en.html#goog_1562027814Play Video – Rosberg: Hamilton is still at his best | Russell a future champion
Nico Rosberg says it will be the 'ultimate challenge' for George Russell to finish ahead of Lewis Hamilton for a second successive season
George Russell, Mercedes: It is thought Russell's multi-year deal with Mercedes keeps him with the Silver Arrows until 2024 but it would be a shock if we did not see this contract extended. He had an impressive first season alongside Hamilton, outscoring his team-mate and securing his first win at the Sao Paulo Grand Prix, and he looks to be the future star that Mercedes wanted.
Carlos Sainz, Ferrari: Sainz's trajectory as a Ferrari driver has seen him overcome his fair share of obstacles, but with a maiden win at the British Grand Prix under his belt in 2022, he will be hoping to challenge Leclerc further this season. New team principal Vasseur has said both Sainz and Leclerc will have the same treatment by the team in 2023 and if Sainz can assert himself more as they mount a title challenge, he could keep his seat safe.
Esteban Ocon, Alpine: Ocon has become a reliable driver for Alpine and consistent top-10 finishes helped the team to a successful season in 2022. As they look to climb further up the constructors' championship standings, any podium finishes from Ocon will only strengthen his place in the team as he attempts to form a partnership with fellow Frenchman and new team-mate Pierre Gasly.
Fernando Alonso, Aston Martin: Although he is the oldest driver on the grid, Fernando Alonso continues to show his class. He had a brilliant season with Alpine in 2022 and, after his shock move to Aston Martin, he will want to continue to show that age is just a number.
Pierre Gasly, Alpine: Gasly has a couple of big years ahead of him as he joins Alpine from AlphaTauri and will want to show he can become a consistent top-10 finisher. After a 2021 season to remember, Gasly endured a frustrating 2022, and will be hoping his move brings a new lease of life, and less technical issues, as he looks to remain a consistent presence in the sport.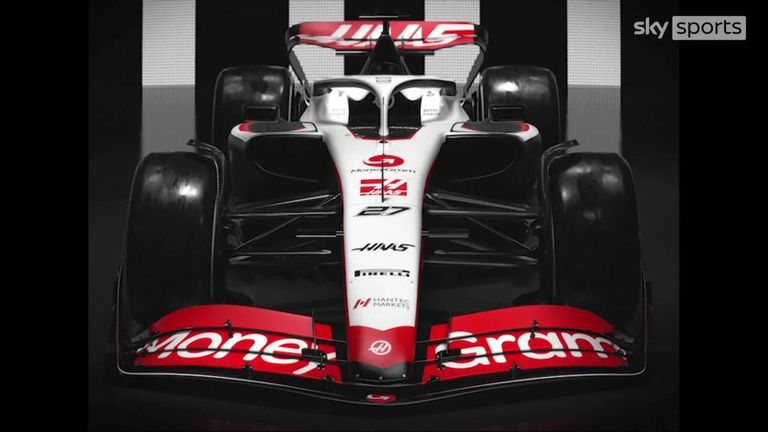 https://imasdk.googleapis.com/js/core/bridge3.555.1_en.html#goog_1259155958Play Video – Haas become first F1 team to reveal 2023 car livery
Haas have become the first team to reveal their livery for the 2023 F1 season, releasing these images of how their new car will look
Nico Hulkenberg, Haas: He is back! Hulkenberg has done his fair share of fighting for a seat on the F1 grid and after a few years as a reserve driver he has been picked up by Haas. It would be a little bit of a surprise if Hulkenberg continued on after the 2024 season but this is Formula 1 and much stranger things have happened.
Oscar Piastri, McLaren: There is an incredible amount of hype around Piastri as he joins McLaren and the F2 champion will want to deliver on the biggest stage. His rookie year should give an indication of how quickly he can adapt to the perils of F1 and by 2024, we will know if he has what it takes to stay at the top of motorsport.
Nyck de Vries, AlphaTauri: The former Mercedes youngster has finally been gifted his chance on the F1 grid with AlphaTauri and he will want to make it count. He was impressive in practice sessions in 2022 and will want to continue to show such form in his rookie year.
End of 2025
Lando Norris, McLaren: Norris has one of the longer contracts on the grid, with McLaren not hiding the fact they see Norris as their long-term star. The British driver has always said he wants to stay with McLaren to see them win and it feels like the next couple of years will determine if that is where he will continue to stay.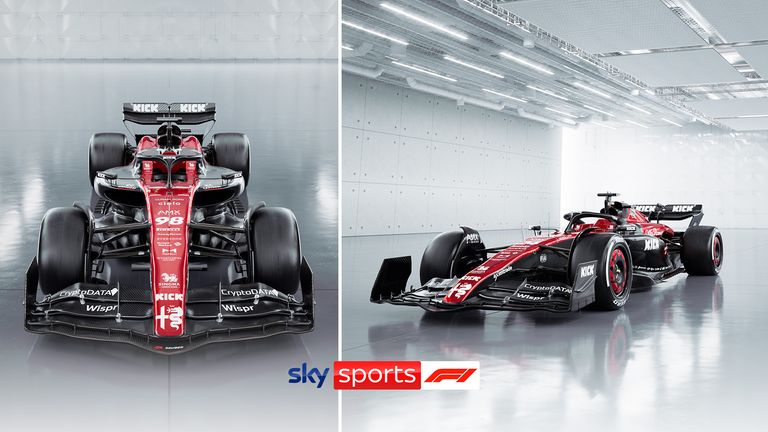 https://imasdk.googleapis.com/js/core/bridge3.555.1_en.html#goog_1667731193Play Video – Alfa Romeo's C43 unveiled for upcoming season
Alfa Romeo have revealed their new C43 car for the 2023 season at their Hinwil facility in Switzerland
Valtteri Bottas, Alfa Romeo: After leaving Mercedes, Bottas had a brilliant start at Alfa Romeo, reliability issues later on in the season hampering him. Bottas has always been a reliable driver and that is reflected in such a long deal with the team.
Also See:
The Formula 1 Gossip Column
Formula 1 news home
Latest Formula 1 video
Get Sky Sports F1
End of 2028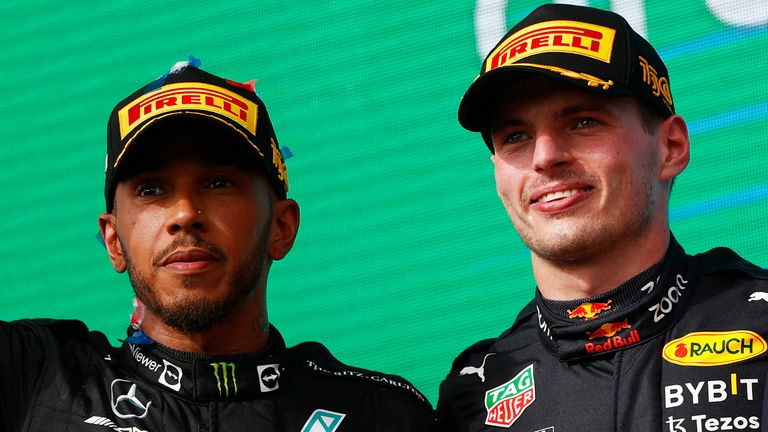 https://imasdk.googleapis.com/js/core/bridge3.555.1_en.html#goog_1267312903Play Video – Verstappen: Lewis can fight for the title again | 'He's one of the greatest'
Max Verstappen believes Lewis Hamilton can be in the mix to win the 2023 drivers' championship if he has a good enough car
Max Verstappen, Red Bull: Red Bull secured their man! Verstappen has the longest-known contract on the grid and for good reason. He has been a force to be reckoned with at Red Bull and with the world champion making it known that he may only drive until he is 31, his team have made sure the Milton Keynes team is where he will stay.
Unknown
Lance Stroll, Aston Martin open Lance Stroll is another driver whose contract is unknown, most likely due to the fact that his father owns the team he drives for. It looks like Stroll will be given a drive for as long as he still has the passion and desire for it and, for now, that drive will be with Aston Martin.