With his latest science fiction movie, 'The Creator' out in cinemas, Gareth Edwards probably wishes people would stop bringing up his previous work, 'Star Wars' effort 'Rogue One'.
Not because of the movie itself (which, let's not forget, earned more than a billion dollars at the box office), but because of all the talk of re-writes and re-shoots around getting it finished.
Infamously, the biggest change happened after much of the movie had been shot and creative dissonance began to happen. Tony Gilroy was brought in to work on the script and ended up reportedly directing re-shoots to help get the movie to its final form.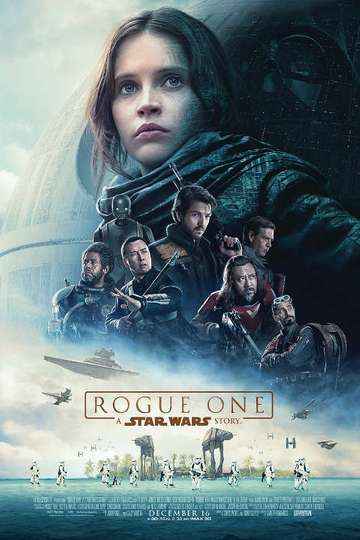 Edwards on 'Rogue One's tricky finish
Talking to Kim Masters for KCRW podcast 'The Business', Edwards had this to say:
"The stuff that's out there on the internet about what happened on that film — there is so much inaccuracy about the whole thing. Tony came in, and he did a lot of great work, for sure. No doubt about it. But we all worked together until the entire last minute of that movie."
And while there was talk that Gilroy completely oversaw the five-week re-shoot for the movie, Edwards disputes that, citing one of its most iconic moments:
"The very last thing that we filmed in the pickup shoot was the Darth Vader corridor scene. I did all of that stuff."
Edwards on the experience as a whole
Despite the ongoing chatter, the filmmaker doesn't regret the experience, emphasizing to Variety how lucky he was to have worked on a movie set in the galaxy far, far away that once inspired him:
"I got to make a 'Star Wars' film. I won the lottery, in that sense. The idea of someone as privileged as me in any way implying that it was anything other than the amazing experience that it was to some extent — like, I don't have any empathy for that person, and I don't want to be that person either."
Two things, however, are telling about Edwards' time on 'Star Wars', both of them after the fact.
Gilroy was brought back in to work on last year's 'Andor', a story set in the years before Diego Luna's Cassian Andor met the 'Rogue' squadron. Gilroy was involved from the start and is currently (at least, he'll be able to once the actors' strike is over since nothing can be shot right now) overseeing it to competition. Praise for 'Andor' has been near universal.
And as for Edwards, he took seven years between movies (though he denies any wounds to lick and instead says he just wanted to make sure he nailed the next film) and with 'The Creator' sought a process where he had complete control.
The result launched in cinemas this past weekend and so far isn't exactly setting the box office on fire the way 'Rogue One' did. An original science fiction film was always going to struggle, though so far 'The Creator' has earned a little over $14 million domestically (and $32 million worldwide). Still, with a thrifty $80 million production budget, it also doesn't have to earn on the level of a 'Star Wars' to find profit.
Other Movies Similar to 'The Creator':