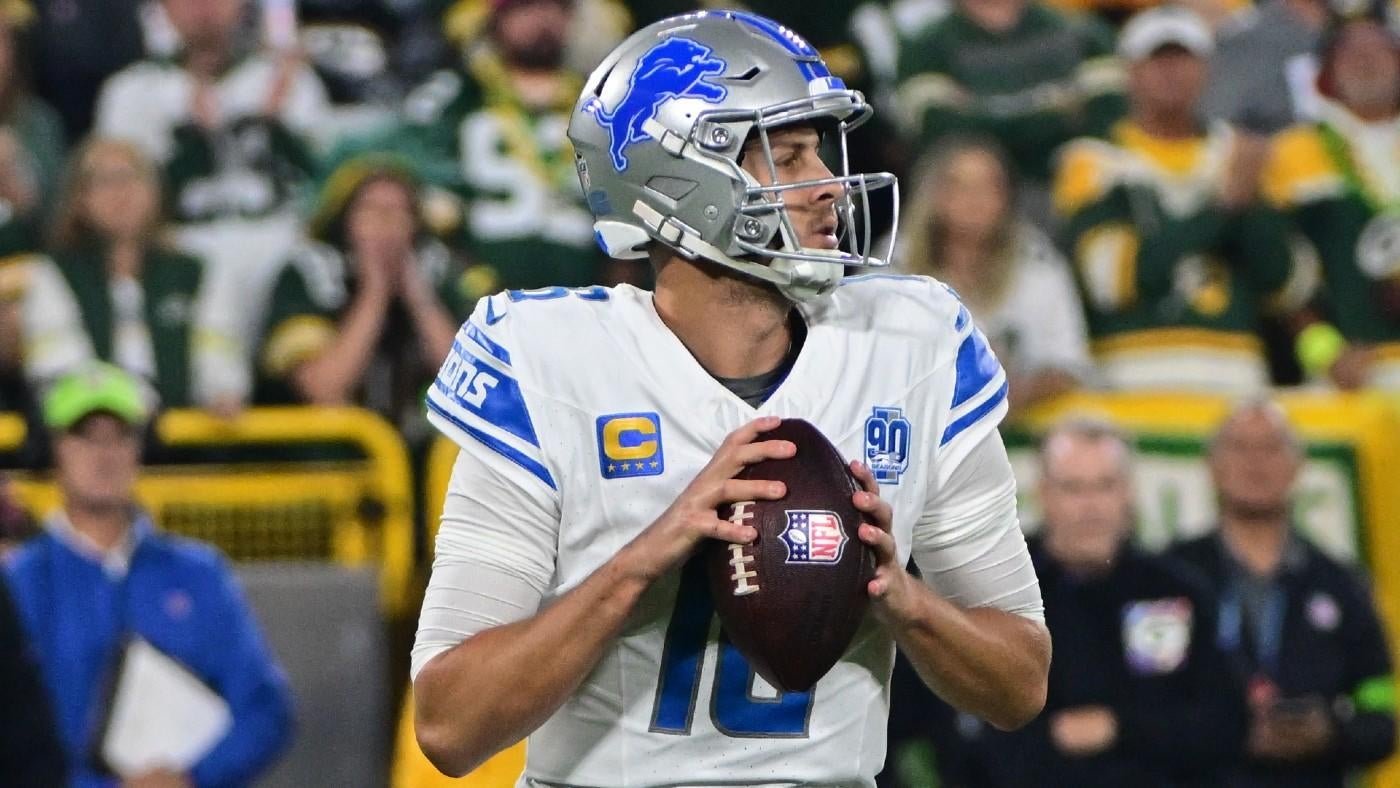 The Detroit Lions are a team on the rise, winning 11 of their last 14 games. They put another check in the win column on Thursday night, defeating the Green Bay Packers 34-20 at Lambeau Field.
Quarterback Jared Goff went 19-of-28 with 210 yards, one touchdown and one interception.
Before the game began, former NFL quarterback Ryan Fitzpatrick called Goff a "poor man's Matt Ryan" during the broadcast on Amazon Prime. After the win, Goff called out Fitzpatrick for the comment.
"Hope it's up to your standards," Goff said to Fitzpatrick about his second prime-time win of the season.
Goff then said, laughing, "I didn't know I was a poor man's anything."
The call out had the rest of the Thursday Night Football crew laughing as well.
The 28-year-old did not appear to take the comment too personally, but did make it a point to mention it. So far this season, Goff has a 69.5 completion percentage, 1,029 yards, six touchdowns and three interceptions.
In his career, he has a 64.4 completion percentage, 28,883 yards, 161 touchdowns and 73 interceptions. 
Ryan, a former league MVP who took the Falcons to a Super Bowl, did have a pretty great career, so being a "poor man's Matt Ryan" is not the worst thing to be. "Matt Ryan's a hell of a player," Goff said of Ryan.
Goff and company are trying to do something Ryan never did: Win a Super Bowl. Detroit currently sits atop the NFC North, ahead of the 2-2 Packers, 0-3 Minnesota Vikings and 0-3 Chicago Bears.