The trial of embattled crypto executive Sam Bankman-Fried has begun – with prosecutors claiming he stole more than $10bn (£8.2bn) from unsuspecting customers.
Almost a year after FTX spectacularly collapsed, leaving millions of people out of pocket, a court heard that the 31-year-old's multibillion-dollar empire was "built on lies".
Bankman-Fried has been accused of using customer funds to make risky bets at sister trading firm Alameda Research – with a huge black hole in the company's finances emerging when crypto markets suffered a sharp downturn.
What is the main aim of cryptocurrency?

FTX abruptly halted withdrawals last November and subsequently went bankrupt, prompting desperate efforts to recoup funds on behalf of victims.
The fallen entrepreneur – the son of two Stanford law professors – has also been accused of concealing crimes by backdating documents and deleting messages.
But during opening statements at a federal court in New York, Bankman-Fried's lawyers described him as a "math nerd who didn't drink or party" – a man who had acted in good faith.
Mark Cohen told the jury: "There was no theft. Sam didn't defraud anyone. Sam didn't intend to defraud anyone."
The defence painted a picture of a businessman who was spread too thin, adding: "It is not a crime to be a CEO of a company that filed for bankruptcy."
Read more:
Who is the 'King of Crypto'?
Bankman-Fried 'subsisting on bread and water'
The rise and fall of Sam Bankman-Fried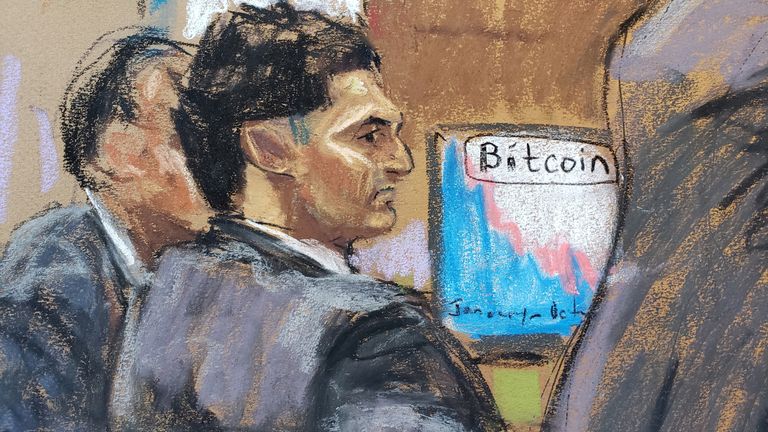 A spectacular fall from grace
Bankman-Fried has pleaded not guilty to seven counts of fraud and conspiracy, and could face 115 years behind bars if convicted.
On Wednesday, prosecutors sought to depict of a budding entrepreneur who was "on top of the world" – living in a $30m (£25m) apartment in The Bahamas, jetting around the world on private plans, and socialising with celebrities.
He also made big political donations to gain influence over cryptocurrency regulation in Washington – with Democrats and Republicans alike later pressured to return the cash.
On Wednesday, the jury was shown FTX adverts starring the comedian Larry David and the NFL star Tom Brady – TV spots that were broadcast to millions during the Super Bowl.
Those commercials had described the doomed exchange as the "safest and easiest way to buy and sell crypto".
But the prosecution claimed that, behind the scenes, FTX was being used to "commit fraud on a massive scale".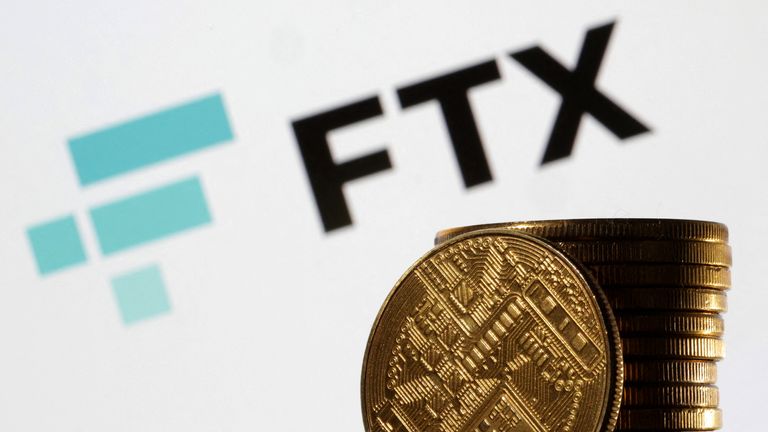 SBF's inner circle to testify
Prosecutors are set to call three former members of Bankman-Fried's inner circle to testify against him.
Ex-Alameda executive Caroline Ellison and FTX bosses Nishad Singh and Gary Wang have all pleaded guilty, and have agreed to cooperate with prosecutors.
The jury heard they will give "an insider's view into how the crimes occurred".
Defence lawyers disagreed – and argued all three had failed to do their jobs and set up safeguards to protect FTX from falling crypto prices.
Bankman-Fried was initially under house arrest at his parents' home in California, but was jailed amid accusations he had tried to tamper with witnesses.
The trial continues.